I recently interacted with a parent who had been sending her daughter to our student ministries. However, the family—including their elementary-aged son—had not attended our church together in the three years she'd been participating. During our conversation, I discovered that their son is "special needs." She shared with me that he has a cochlear implant on both ears due to CHARGE syndrome.
I immediately told her that I've had three children with cochlear implants in my previous ministry. As a result, I had learned a lot about ways to better communicate with children with cochlear implants.
She had a shocked look on her face. "I have never talked with anyone at a church who understood kids with cochlear implants. My son has always felt excluded at church, which is why we haven't attended."
Gap in Expectations
This is far from the first time I've heard a family of children with disabilities share about their negative church experience. According to Lifeway's research (2020) of 1,000 protestant pastors and 1,002 protestant churchgoers, nearly all pastors (99%) and churchgoers (97%) said someone with a disability would feel welcomed and included in their church.
However, according to Melissa Jones Ault's doctoral dissertation (2010), 46.6% of special needs parents have refrained from participating in a religious activity because their child was not included or welcomed. Although there is a decade gap between Ault's dissertation and Lifeway's research, we're still finding that there is a significant gap between the perceptions of the church pastors/churchgoers and the actual families who they are supposed to serve.
It's heartbreaking to hear from families who have left the church because they couldn't find a welcoming or inclusive community for their child and family. The reason for the gap in perception is because of the gap in expectations.
I wonder if churches that believe they are welcoming have considered what that looks like to a family with a child in a wheelchair, a child with a sensory disorder, a child on the spectrum, a child diagnosed with ADD/ADHD, a child who is non-verbal, a child with Down syndrome, a child with a cochlear implant, etc.
Closing the Gap
Below are some suggestions to help close that gap, so that we can get the church leadership, congregants, and families of kids with disabilities on the same page.
Evaluate Your Current Ministry
I was recently at a camp that hosted over a thousand students. One girl in my group felt overwhelmed by the sheer number of attendees in one room. She was caught between not wanting to miss out on the program and wanting to protect herself from feeling overwhelmed by the noise, the lights, and the crowd.
Although we were ready with her earplugs, she still had some anxiety. I spoke with the staff to see if they had any suggestions (after all, they must deal with this all the time, right?). It was evident that they had thought this through. They suggested sitting up in the balcony or simply stepping out of the auditorium and watching what was happening inside on the monitors. Having these alternative plans put her at ease; she did great in the balcony, and we were ready to step out if she needed to.
Does your ministry provide a safe space for kids with disabilities? Is your facility ADA compliant? Do you provide fidgets for kids who need additional support to help focus? Are there buddies available for students who benefit from additional one-on-one support? Do you provide visual lesson plans for kids who may have difficulty learning traditionally?
Start with a Conversation
In my experience, I have learned that families are often eager to partner with the church. They want to work together to help their children thrive in the church environment. They tend to understand that children are all unique in their own ways. Parents are eager to share their child's "all about me" portfolio so churches can better meet their needs.
Most parents of children with disabilities understand that a church may not know how to best support their child and the family because two children with the same diagnosis can display different needs. Invite the family into a conversation because families with a child who needs extra support are often desperate for that extra love.
One of my friends who has a child with a disability once told me that she often finds herself shying away from approaching the church leadership and asking for help because she doesn't want to feel like a burden. She also doesn't want to be disappointed if the church is unable to provide the support her family needs.
The church may not be able to come up with a solution immediately. But knowing that you're working together toward a better inclusion ministry can go a long way. I personally have never come across a parent who didn't want to have a conversation that could lead to helping their child be included and supported. Don't be afraid to initiate this conversation.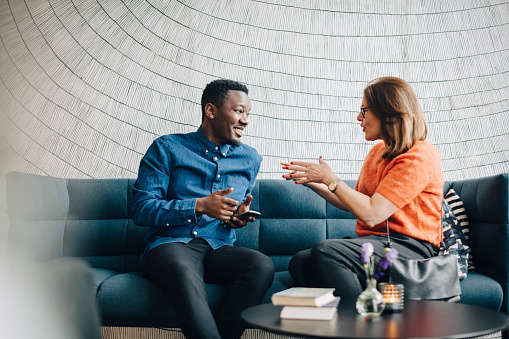 Connect Families in Similar Circumstances
When a parent of a toddler shared with me that her daughter was scheduled to get a cochlear implant, I asked her if I could introduce her to another family who had gone through a similar experience. This simple introduction led to a beautiful friendship as well as mentorship. The mom who had gone through the experience just two years earlier was able to share her experience. She answered questions and prayed with the other mom. Shared experiences often bring people together and bring comfort knowing that you're not alone.
Mobilize Care Ministry
I am always amazed by how God has uniquely gifted individuals. In every church, there are people who are wired to care for others in their unique way. Parents of kids with disabilities are often tired from additional doctors' appointments, meetings with schools, and therapy. How awesome it would be to mobilize care ministry (which often already exists in many churches) to bring a meal twice a month or more often. Another idea is to provide respite for parents by providing quality childcare either individually or as an event.
I have learned so much in the last decade about how we can build a valuable community for kids with disabilities in the church. It came through a lot of conversations with those in ministry to kids and families with disabilities. I'm still learning. I believe that, with a bit more effort, we can create an environment that truly welcomes and includes kids with disabilities.